Thoughts on math, teaching math, learning math, and other things I find related.
Mini-Quizzes: A Tweak that Led to More Feedback and Fewer Grades
Last year I wanted to incorporate more quizzes and individual feedback into my college mathematics courses.  My classes are inquiry-based, where students often work in groups solving challenging problems in a variety of ways.  Most of my students were prospective elementary teachers – some in an introductory course, and some in courses for Mathematics for Teaching majors.
I'd seen the benefits of low stakes quizzes for helping students learn material, as well as for cutting through the self-delusion we all experience when we think we understand something better than we actually do.  My main reluctance to giving more quizzes had been logistical.  I didn't want quizzes to take away too much class time from more interactive activities, but I also didn't want to force students to rush.  The solution I came up with, the "Mini-Quiz," went well beyond alleviating logistical concerns and led me to question two of my fundamental assumptions about assessment: college students don't turn in papers every class and being equitable and transparent requires many graded assignments.

My Favorite Problem Solving Activities
And why I like them so much.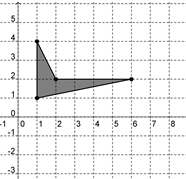 MTEL Practice Questions
For the General Curriculum Mathematics Test (03)
Whole Math Teacher
A blog about how teaching is intertwined with the rest of life.

Be a Math Major at Wheelock!
Be a leader in mathematics education for children.
Excel for Math Classes
A video series.

Random Cool Math Thing #2
Pythagorean Card Table
Learn more >>